Office Directory Signs and Building Directory Signs - Help People Get Where They're Going 
One of the best things you can do for a visitor to your building is to make it easy for them to know where they are going. Directory signs do that. Well designed directories clearly identify the business name, floor and/or direction and office number. You can enhance that initial experience with wayfinding signs and office signs on each floor. 
Signsations has a track record of producing Directory Signs. Our most popular directories start with high quality acrylic, then are laser engraved and placed in aluminum frames designed per your specifications.  These directories look good and are easy to change in the future.  We also offer traditional building directories and for a different look we have curved contemporary directories.  So, regardless of the type of directory signs you need: custom, classic or contemporary - Signsations is The Right Choice. 
Don't see exactly what you want Request a FREE Estimate Today.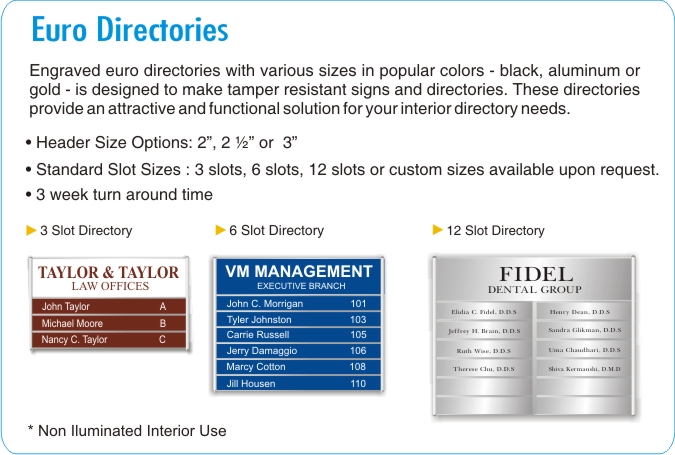 Classic Office Directory Signs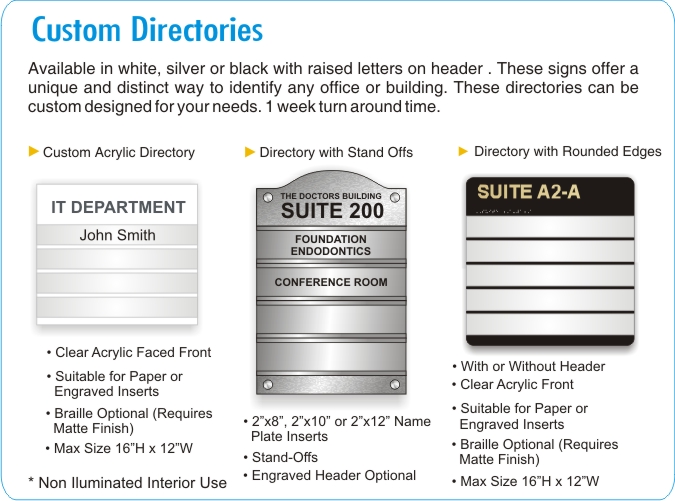 Custom Office Directory Signs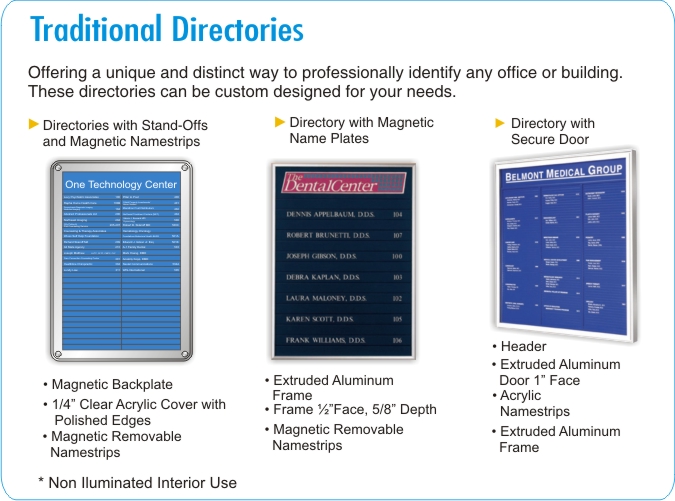 Building Directory | Lobby Directory Signs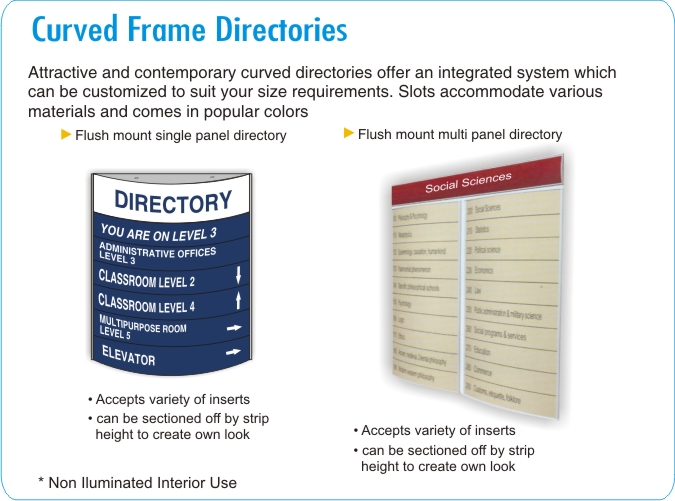 Curved and Contemporary Directory Signs